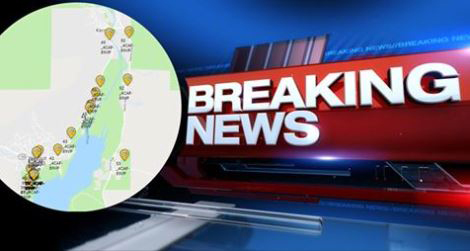 In October 2018, a construction company had several pieces of construction equipment stolen in Northern California. It wasn't the first time that this company was hit. They have had stolen trailers & stolen equipment in the past. The owner of this company realized a couple things. The first was the insurance company was hiking premiums. Nervous that the rates would continue to go higher, he didn't file for insurance claims. The second thing the owner did was to incorporate technology into protecting his assets.
The company started utilizing GPS tracking devices for equipment. They used units that ran of its own battery source. This gave them the ability to track & monitor assets that didn't have a power source. The choice was the TTU-720 trailer tracking unit. This GPS tracker has a 5-year battery life. Its powerful battery lasts 5-year with random updates to conserve the battery life.
When the company was hit again by thieves again in Northern California. This time the company had the upper hand. One of the pieces of equipment was a generator. A very expensive generator. Inside that equipment was a GPS tracking unit. The customer was able to log into their account and get the exact location of the GPS tracker.
The equipment was moving all over town. It was easy to monitor and track them, but the police really couldn't do much until they stopped. After a little bit, the thieves finally stopped near a state park. They were fencing the stolen equipment. The equipment was about to be sold to another party. A total surprise to the thieves that stole the equipment.
GPS tracking is a powerful tool to protect and monitor assets. GPS & Track offers GPS trackers with no monthly fees & no contracts. The GPS supplier offers units that get hardwired & GPS trackers with 5-year battery life.