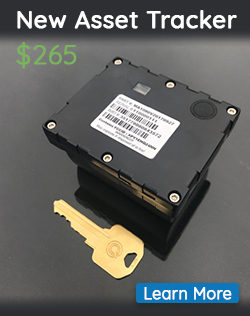 GPS and Track is excited about our next generation asset tracker. This gps asset tracking device is being created to protect and monitor assets. This device can be a game changer for protecting assets. GPS and Track had a mission to develop an asset tracker that had all the features the customers wanted. We are beyond excited to have the new 2-22 asset tracker coming to the market very soon.
The 2-22 was created with features that the competitors refuse to offer. This tiny tracker has a powerful geo-zone. Get alerted if the asset moves out of a predetermined area. This gives added security in the event of an asset theft. Think about the power of that. Alerts sent if equipment leaves a job site. Alerts sent to your phone if a trailer goes out of your yard. The power of GPS asset tracking is real and exact. A total game changer for protecting assets.
This asset tracker is tiny but has tons of power. The battery powered GPS tracker will last around 2 ½ years. It will update twice per day and can be put into aggressive tracking mode. Aggressive tracking will allow the tracking unit to be tracked in real-time with just a touch of button. An ideal feature for recovery.
This asset tracker also has a built in magnet. It makes it easy to attach to whatever asset you are trying to protect.
Consider what would you do if your equipment were stolen. Would you file for an insurance claim? That might increase your rates. They might sky rocket. Are you going to take a total loss? GPS tracking technology can be a powerful tool for only pennies per day.
69% of construction equipment installed with GPS are recovered within 24 hours. Equipment and assets continues to be a target for thieves. Items can be taken with relatively minimal effort. Change it. Protect assets with GPS and Track and our innovative asset tracking units.
What makes GPS and Track different is the way do things. There are no contracts and zero monthly fees. Why get locked into long term agreements with other GPS providers. Having no additional fees in the future gives the clients the power to decide if they want to continue the service.
The 2-22 asset tracker costs only $255 per unit. That includes 3-years of service. This asset GPS tracker will update twice per day. It has real-time tracking features. This is ideal for a theft or recovery situation. Our other features include the GPS geo-fence we referenced to earlier.
Learn More About Our GPS Asset Tracking
OR CALL
800-578-1809

TO SPEAK WITH OUR GPS TRACKING EXPERTS