TINY GPS ASSET TRACKING
with Motion Sensor
$255 Includes 3 Years of Service – No Monthly Fees – No Contracts
The 2-22 is the newest gps asset tracking device from GPS and Track. This device is a game changer for protecting and monitoring assets, equipment, trailer, and much more. What makes this unit unique is the size. It can be placed almost anywhere. This tiny gps tracker has an incredible battery life of 5 years. It will also handle any weather condition. The price makes this asset tracker very affordable. Protect and monitor assets with the power of GPS tracking technology. Call Us! 800-578-1809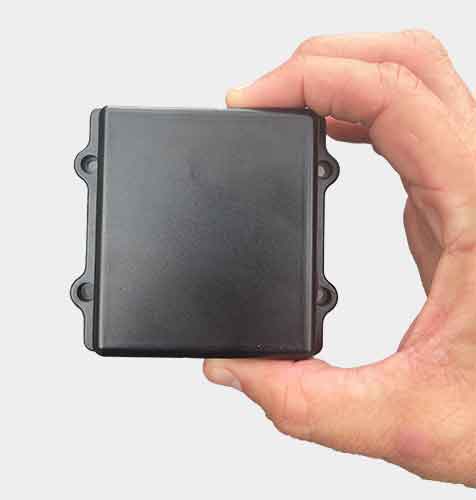 I Am Worried About Asset Theft
Tell Me More
HOW DOES GPS ASSET TRACKING WORK?
The 2-22 asset tracker updates twice per day on its own. That's how it conserves the battery life. You are issued an account with a username and password. This allows you to check on your assets anytime from your computer or smart phone. In the event of a theft or recovery, you can track it in real time. Our experience has been when an asset is stolen, it typically is still in the location it updates at. Rarely are any assets on the move after they are stolen. Usually a backyard or a storage facility.
NEWEST GEO-FENCE TECHNOLOGY
Our GPS asset tracker has the newest in geo-fence technology. There are two types of geo-zones. The first will alert you when the device is taken out of a designated area. This alert can be text, email, or both. The second is an aggressive geo-zone. This type of geo-fence will put the device into aggressive tracking mode. That means it will be tracking in real-time when it updates outside the geo-fence. This is typically utilized when an asset is staying in one location for an extended period. A total game changer for protecting assets.
EASY TO USE PLATFORM
GPS and Track has designed a simple to use tracking platform. From any computer or smartphone, easily access your devices. It doesn't matter if you have a single unit or hundreds. The GPS tracking system is innovative and user friendly. The 2-22 asset tracking GPS unit comes with a free mobile app. From any internet connection, get detailed history of the asset tracker. If needed, you can put the asset tracker into aggressive mode. This changes the GPS tracker into a real-time tracking device. Monitor every stop, start, routes, speeds, and more. This is a perfect solution for theft recovery. It can also be placed back to twice daily updates to manage battery life.
ASSET RECOVERY WITH GPS
Almost daily GPS and Track devices assist in theft recovery. It has become a real problem. Many clients can't file for insurance claims because the rate surge would be much higher. Asset trackers will help protect and monitor with a minimal cost. GPS trackers will also help increase productivity and improve efficiency. Let's talk GPS trackers. Call our team at 800-578-1809.
Need Multiple Asset Trackers?
ASSET TRACKING IS PERFECT FOR:
Frequently Asked Questions
Does the GPS Asset Tracker have monthly fees?
There are no monthly fees on any of our GPS trackers. The asset tracker includes 3 years of service. After 3 years, it is only $25 annually to renew.
What is the life of the Asset Tracking Device?
The Asset Tracker will last 5 years on 1 locate per day and 2 1/2 years with 2 updates per day.
Is this a waterproof GPS Tracker?
Yes. This is waterproof and will handle all weather conditions
Does this GPS tracker have a Geo-Fence?
Yes. The Tracking Device has a geo-fence and will send an alert if it leaves a predetermined zone.