Lawn equipment GPS tracking – protect & monitor assets
Let's talk about a growing problem, lawn equipment theft. For landscaping companies, this can be a real problem. Most businesses have majority of their assets in equipment. When those assets get stolen, it's a real setback.
Protecting your lawn equipment assets is easy with GPS tracking. Equipment GPS tracker units are effective and affordable. Get a real-time tracking updates. The tracking units has geo-fence functions that alert you when it moves in or out of a determined zone. Lawn equipment trackers are affordable and very effective. Protect & monitor with the most reliable GPS tracking units available.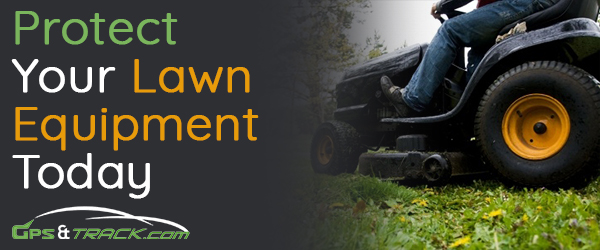 Satellite tracking is exact. With just 6 satellites tracking equipment it gives an exact location. If it's in the backyard, the tracking device will show that. If in a garage, the equipment tracker will show that too. Our platform is simple to use. We include a free mobile app.
Let's say you get ready for work and notice your trailer is gone. That trailer had all your equipment inside of it. Maybe you had a large part of your personal wealth inside of that trailer. You call the police and make a report. Then you hope. You hope they get lucky and find your equipment.
If you had GPS trackers on your equipment, you wouldn't need to hope. Just jump online and see the exact location of your equipment. Not just an address but the exact location of the asset. That is the power of GPS tracking units. Don't think of an
equipment GPS tracker
as an expense. Equipment trackers are investments.
You can get alerted if your equipment moves at all. Our tracking system will send text and emails if the equipment moves from the zone you dedicate. That's a powerful tool.
GPS and Track makes tracking equipment easy. There are no monthly fees and zero contracts. Our satellite tracking system is easy to use. Just point and click to get an exact location.
Learn More About Our Equipment GPS Tracker
OR CALL
800-578-1809

TO SPEAK WITH OUR GPS TRACKING EXPERTS