Trailer and Equipment GPS Tracking
Tuesday morning, first thing, cell phone rings. "Is this GPS and Track? We have had two trailers and equipment stolen." This customer bought GPS tracking units for trailers over a year ago. Once the units were installed, they never checked their GPS platform. The only reason they purchased the units is his buddy had equipment stolen and he wanted to be protected. They were lucky and protected their trailer and equipment GPS tracking solutions.
"I have no idea how to access the account but we need to find this equipment," he said. Very quickly we could locate his account and get an exact location of all his equipment. Customer called the police and immediately go a search warrant for the property. Within hours the equipment was secured. The customer indicated it was about $40,000 worth of equipment. All protected by the LMU-720 GPS tracking system. This is ideal to protect trailers and equipment.
The power of trailer and equipment GPS tracking is incredible. Not only will it give you the exact location, it will show where on that property it's located. The stolen equipment could be a large 100-acre ranch and our technology will show the exact location within a couple feet.
GPS and Track made it a mission to protect assets. The technology is very affordable and it works. The GPS tracking units can alert you if it goes outside of a certain perimeter. You can be away at a restaurant and get alerted once the equipment moves outside of that created area.
GPS tracking offers GPS tracking solutions for vehicles, fleet tracking, trailer tracking, equipment tracking, and much more. The reason why GPS and Track has grown so quickly is the outstanding quality and no monthly fees. There are never any contracts.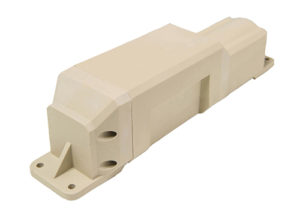 What would you do if your trailer or equipment was stolen. Think about it. What chance do you really have of retrieving it? Do you think the trailer or equipment is being driving around town? No way. Most likely getting stripped and painted. The VIN number is being taken off. Equipment tracking systems are game changers. Protect and monitor with satellite tracking technology.
Don't be worried about pricing. It costs pennies per day. The GPS trackers start at $119 and that includes 2-years of service. There is battery powered GPS trackers with 5-year battery life. Incredible technology that will protect your assets when you aren't around. The system is accessible by any Internet device. Just login with the username and password you were provided.
Visit www.GPSandTrack.com or call 800-578-1809 to talk to our GPS tracking professionals.