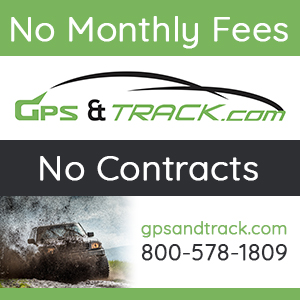 GPS and track will be attending the International Off-Road and UTV Expo in Scottsdale Arizona this weekend. This show has some of the top industry professions. There will be seminars about safety, lighting, communication, and much more.
This show is a perfect event for GPS and Track to demonstrate the latest in GPS tracking systems. The LMU-330 waterproof tracking unit will be features. This GPS tracking unit is idea for off-road vehicles and ATV's. This unit is ideal to protect and monitor in real-time. This GPS tracker is waterproof and includes a backup battery.
One incredible feature of this tracking unit is the geo-zone alert. If the equipment goes out of a determined zone, an alert will be sent. This is feature that owners of motorcycles, ATV's, off-road vehicles and boats want. Once it breaks the geo-fence, the device will continue to track in real-time. What an incredible way to protect and monitor your important assets.
GPS and track will also be displaying the TTU-720 trailer tracking device. This is a battery powered trailer GPS unit with 5-year life. This is ideal for long deployments. This GPS tracker was created for all weather conditions. In the event of a theft or recovery, the trailer tracking device can be put into real-time tracking mode.
The TTU-720 has become one of the best selling tracking units for GPS and Track. Most heavy equipment, trailers, and other assets don't have a constant power source. This trailer tracking device doesn't need one. Our online platform makes it easy to track and monitor in real-time.
If you are concerned about theft and recovery, so are many of our clients. Asset theft is a huge problem. It seems like we assist with trailer theft on a weekly basis. GPS tracking is a powerful tool to protect and monitor your assets. GPS tracking for equipment is affordable and very effective.
What makes GPS and Track so different is there are no contracts and never monthly fees. The company has made its mission to be the leader in customer support and tech service.