The goal with most businesses is to become more efficient. Fleet tracking offers a powerful tool to track and monitor your business fleet. Fleet tracking delivers real time information on current location, detailed history, and increase customer service. GPS and Fleet offers a superior vehicle tracker with no monthly fees and no contracts.
Fleet tracking offers benefits:
Track and monitor in real time. View every stop/start, routes, speeds, idle times, and more.
GPS and Fleet technology is like a virtual car seat in the vehicle.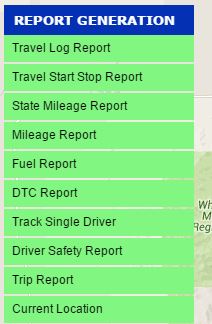 It doesn't matter if your business has one vehicle or an entire fleet. GPS and Fleet has a solution for you. Our fleet tracking solution comes with everything you need. It comes with 1-year of unlimited service on the Verizon Network.
Our fleet tracking units include state mileage report, history report, stop reports, and much more. There are no additional costs for these fleet tracking features. Our programmers are always adding new features to our platform. Let's discuss your fleet tracking needs.