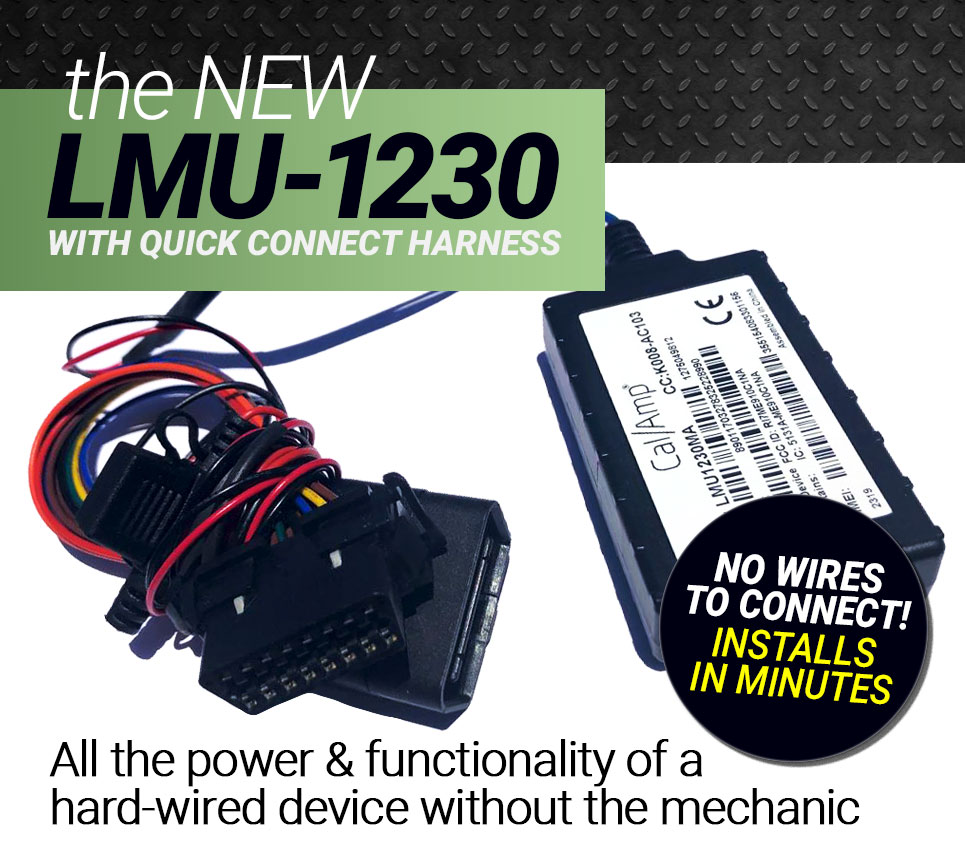 NEW!
Prewired install harness NOW AVAILABLE!
FASTER – EASY INSTALL
THE LMU-1230 IS THE #1 GPS TRACKER FOR AUTO FINANCING BACKUP BATTERY
IMPOUND ALERTS
TOW ALERTS
UNLIMITED TRACKING
NO MINIMUM ORDERS – FREE SHIPPING
We have dealerships that have requested a simple way to install GPS trackers. Here you go!
All the power and functionality of a hardwired unit without the mechanic. No wires and connects in minutes.
The only downside to the quick install is you can't use starter disable.
This unit quickly installs to the OBDII. Just pop it out of the OBD holder, plug into our harness. The GPS tracker becomes the new OBDII for the car. Just zip tie above the OBD and you are ready to go!