$249 INCLUDES 1-YEAR OF SERVICE.  PROTECT AND MONITOR YOUR TEEN DRIVER – NO MONTHLY FEES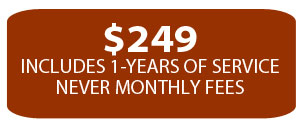 Teen GPS Tracking system that will locate 24/7,  monitor speed, and geo fences.  Our Teen GPS tracking system is only $249 and that includes 1-year of service.  It's like you're STILL in the car with them even when your not.  Our GPS tracking unit can be installed in seconds.  Real time tracking for your teen driver.  Call us with questions at 800-578-1809.
SEE OUR TEEN TRACKER ON THE NEWS! http://www.cbs6albany.com/news/features/real-deal/stories/the-real-deal-tracking-teen-drivers-152.shtml
WE OFFER THE MOST RELIABLE TEEN GPS TRACKING SYSTEM ON THE MARKET
PROTECT AND MONITOR YOUR TEENAGE DRIVERS. YOU CAN'T ALWAYS BE IN THE
CAR WITH THEM BUT GPS TRACKING TECHNOLOGY MAKES IT LIKE YOU ARE.
$249 INCLUDES 1-YEAR OF SERVICE
NO CONTACTS – GET ALERTS WHEN THEY GO TO AND FROM SCHOOL
SPEED ALERTS – GEO FENCE
COMPLETE VEHICLE HISTORY OF THE ENTIRE DAY
24/7 TRACKING – 2 WIRE HOOKUP
AUTO INSURANCE DISCOUNTS
OUR SYSTEM IS EASY TO USE
Did you know: Getting a speeding ticket for just 20 mph over the limit could result in a $3,000 increase in premiums for auto insurance with a Teen Driver on your policy! Did you know: Motor vehicle crashes are the leading cause of death for people 15 to 20. Speeding has been a factor in over 37% of crashes involving 16-year-olds. PROTECT THEM!
THIS GPS TRACKING UNITS MAKE IT EASY TO MONITOR THEIR DRIVING HABITS INCLUDING SPEED, EXACT LOCATION, AND REAL TIME TRACKING.
CALL 800-578-1809 FOR QUESTIONS OR TO PLACE AN ORDER FOR OUR TEEN GPS TRACKING DEVICE.
OTHER GPS USES:
• Teen Tracking
• Fleet Tracking
• Spouse Tracking
• Small Business
• Taxicab / Limousine Businesses
• Real-Time Vehicle GPS Track
• Alzheimer's Patients
$249 GPS TRACKING FLEET DEVICE WITH BREADCRUMB TRAIL HISTORY SAFETY FOR YOUNG DRIVERS
Monitors safe driving practices
Stores driving data for up to one year
Locates vehicle instantly
Customizes notification via e-mail or SMS if driving is irregular, vehicle leaves a location, or
speed is excessive.
Tracks mileage and fuel consumption over any time frame
Gets alerts when vehicle is in the vicinity of certain neighborhoods
Gets instant notification when there is a problem detected by the vehicle onboard computer
(all cars built since 1996)
Real Time Mapping
and Charting Vehicle
Coordinates
Geofencing : Get Alerts
When Vehicle Enters
Area Within Circular
Fence
INSURANCE DISCOUNTS
Discounts are often provided for vehicle monitoring systems.
Discounts of $50 – $100 are possible.
COST EFFECTIVENESS
The most cost effective vehicle tracking system available today with several advanced and
state of the art features
Easy and quick installation – typically less than a minute