STARTER DISABLE ONLY $119
INCLUDES 2-YEAR SERVICE
The newest car tracker from Cal-Amp, the LMU-200. It's a 3G tracker o the Verizon Network. This unit includes starter disable, backup battery, tow alert, tamper alert, and address verification. An absolute game changer for auto financing. What is starter disable? It gives the lender the ability to prevent the vehicle from starting. Starter interrupt is a powerful tool for auto financing.
PRICING IS SIMPLE. ONLY $119 WHICH INCLUDES 2-YEARS OF UNLIMITED SERVICE. WE OFFER FREE SHIPPING AND NO MONTHLY FEES. OUR UNITS ARE ON THE VERIZON CMDA/3G NETWORK.
"Don't let customers drive off with your profits. CalAmp's cost-effective GPS solutions help you securely locate, recover and communicate with your portfolio of leased and financed vehicles in real-time."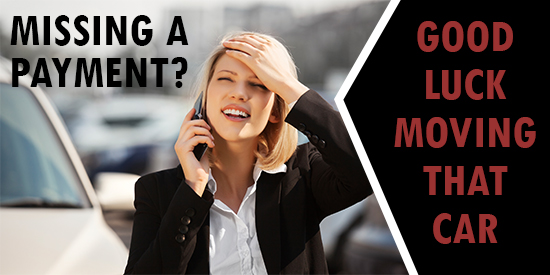 GPS and Track offers innovative tracking GPS units on the largest network. Our GPS trackers come with all the features you want at discounted prices. Our Cal-Amp GPS tracking units include starter disable. This feature is an important tools for auto financing, fleet managers, and theft recovery. With just one click of a mouse you can prevent the vehicle from starting. The web based platform is easy to use. Our products are incredibly dependable with a 2-year warranty.
KEY BENEFITS
Locate and recover assets 24/7
Increase on-time payments with starter disable
Decrease defaults and repossessions
Positively influence buyer behavior
Simplify vehicle recovery through automation
Offer more financing while decreasing risk
No monthly fees. No activation fees.
#1 Car GPS tracking device for car financing
$119 Includes 2 year service
We specialize in GPS tracking systems for Auto Financing. We can also handle:
Fleet Managers
Sub-Prime Auto Financing
Buy Here Pay Here Dealers
Small Business Asset Tracking
Car Rental Tracking
Teen Drivers
Theft Recovery
Asset Recovery for cars, motor bikes, boats, heavy machines
See our starter disable video: http://www.youtube.com/watch?v=V5_kAM1ixrs
Got more GPS questions?  Let us answer them.  Call our GPS Team at 800-578-1809 .
Missing vehicles, late or default payments, chaotic ledgers—vehicle finance lenders, buy-here-pay-here car dealers and credit unions are bound to run into these problems.
With the only ISO certification in the vehicle finance industry—and a record of 99.9% reliability—CalAmp offers consistently secure access to your portfolio of leased and financed vehicles.
PROTECT YOUR ASSETS IN REAL-TIME
Get anytime, anywhere access to dependable information on your portfolio of vehicles, including tampering alerts. In the event of loan defaults and repossessions, we simplify vehicle recovery with sensitive GPS locating and a disabling starter-interrupt feature.
INFLUENCE BUYER BEHAVIOR
Help consumers make more on-time payments with simple reminders. Late on payments? Good luck starting that vehicle. Starter disable is valuable tool for sub-prime financing.
CUSTOMIZE AND SCALE OPERATIONS
Whether your vehicles number in the dozens or thousands, you'll meet your specific business needs with multiple options and configurations that integrate seamlessly with your existing loan management software.
INCREASE LOANS, DECREASE RISK
Broaden your range of applicants and offer more financing with confidence knowing CalAmp's trusted solutions minimize both your investment risks and the hassles associated with recovering vehicles.