STARTER DISABLE GPS TRACKING UNITS FOR VEHICLES WITH ALL THE FEATURES YOU WANT AT DISCOUNT PRICES.  OUR TRACKING DEVICES INCLUDE STARTER DISABLE, GEO-FENCES, SPEED ALERTS, AND MANY OTHER FEATURES.  GPS TRACKING DEVICES MANUFACTURED BY CAL-AMP OFFERS THE MOST FEATURES, QUALITY, AND RELIABILITY.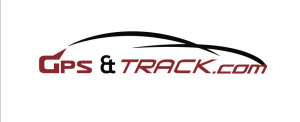 GPS and Track offers reliable tracking GPS units available with all the features you want.  Starter disable is always included and one of the most important tools for auto financing, fleet managers, and theft recovery. This tool is INCLUDED with our GPS tracking system for $119. From the Internet and one click of a mouse, prevent the vehicle from starting.   This also helps lower repo costs and to prevent theft.  We don't require minimum orders.
We offer the CalAmp LMU-710 and LMU-810 car tracking system with starter disable.  Our prices is simple, $119 which includes 2-years of service. Shipping is always free and you can expect your order to arrive in 2-days.
No monthly fees. No activation fees.

#1 Car GPS tracking device
$119 Includes 2 year service

GPS and Track are innovators of GPS tracking technology and a distributor for Cal-Amp. Our products have all the GPS features you want and need.  This includes car starter disable, backup battery, Geo-Fences, Speed Alerts, Detailed Reports, and much more.

We specialize in GPS tracking systems for auto financing companies. We can also handle:
Fleet Managers
Sub-Prime Auto Financing
Buy Here Pay Here Dealers
Small Business Asset Tracking
Car Rental Tracking
Teen Drivers
Theft Recovery
Asset Recovery for cars, motor bikes, boats, heavy machines
See our starter disable video: http://www.youtube.com/watch?v=V5_kAM1ixrs
How to install GPS starter disable: http://www.youtube.com/watch?v=C_x22IIn3E4
Got more GPS questions?  Let us answer them.  Call our GPS Team at 800-578-1809 .
Competitive Price, Competitive Technology, Competitive Edge
Cal-Amp offers a complete GPS tracking and communications devices that features a small size, superior GPS performance and improved power management.  Our GPS track systems are designed to dramatically reduce cost, power and size while maintaining excellent field reliability.
A proven leader in the mobile resource management (MRM) and machine-to-machine (M2M) space, CalAmp connects clients to business-critical data and transforms it into actionable intelligence for people, systems and machines.
We assemble the right wireless communications solutions from an extensive portfolio of devices, scalable cloud service enablement platforms and targeted software applications. In fact, no other company brings together hardware and software like CalAmp.
COMPETITIVE PRICE, COMPETITIVE TECHNOLOGY, COMPETITIVE EDGE
The LMU-400 high-value tracking unit from CalAmp features a small size, superior GPS performance, an internal 200 mAh back-up battery, ultra low power sleep modes, optional 3-axis accelerometer for motion sense, and an integrated buzzer and starter interrupt relay. The LMU-400 is a complete vehicle tracking and communications device incorporating next-generation, super-sensitive GPS technology on GSM/GPRS/CDMA 1xRTT and HSPA cellular networks for installation in any 12 or 24 volt mobile vehicle. Superior internal antennas for both cellular and GPS eliminate the need for wired antennas and make the LMU-400 mountable virtually anywhere in the vehicle for easy, inexpensive installations. Messages are transported across the cellular network using enhanced SMS or UDP messaging providing a reliable communications link between the device and your application servers. The LMU-400 is designed to dramatically reduce cost cost of ownership, power and size while providing excellent field reliability.
OVER-THE-AIR SERVICEABILITY
The LMU-400 leverages CalAmp's management and maintenance system, PULS™ (Programming, Updates, and Logistics System), for over-the-air conguration parameters, PEG rules, and rmware. This out-of-the-box hands free configuration and automatic post-installation upgrades can monitor unit health status across your customers' fleets to identify issues before they become expensive problems.