STARTER DISABLE IS INCLUDED IN ALL ORDERS.  OUR CAR GPS TRACKING SYSTEMS OFFERS THE MOST FEATURES, QUALITY, AND RELIABILITY.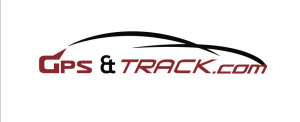 Starter disable is one of the most important tools for auto financing, fleet managers, and theft recovery. This tool is INCLUDED with our GPS tracking system for $119. From the Internet and one click of a mouse, prevent the vehicle from starting. Our car GPS tracking system will give you an exact location 24/7.  This also helps lower repo costs and to prevent theft. The car starter disable feature is included with our GPS system. No extra cost! We don't require minimum orders. You get volume discounts even with a single order.
We offer the Cal-Amp LMU-210 and LMU 8-810 car tracking system with starter disable.  Our prices is simple, $119 which includes 2-years of service. The Cal-Amp GPS tracking device is our best seller. Our device includes everything you need in a car tracking system.
No monthly fees. No activation fees.

#1 Car GPS tracking device
$119 Includes 2 year service

Our team at GPS and Track  has been offering the best solutions to reduce risk with the newest GPS tracking technology.  Starter disable/enable is a popular feature. With a click of a mouse you can disable the vehicle from starting.  Only $119 and that includes 2-years of service. Call us for more information at  800-578-1809.

We specialize in GPS tracking systems for auto financing companies. We can also handle:
Fleet Managers
Sub-Prime Auto Financing
Buy Here Pay Here Dealers
Small Business Asset Tracking
Car Rental Tracking
Teen Drivers
Theft Recovery
Small Business Fleet Tracking, Car Rental Tracking
Asset Recovery for cars, motor bikes, boats, heavy machines
See our starter disable video: http://www.youtube.com/watch?v=V5_kAM1ixrs
How to install GPS starter disable: http://www.youtube.com/watch?v=C_x22IIn3E4
Got more GPS questions?  Let us answer them.  Call Michael at 602-478-3303.
Competitive Price, Competitive Technology, Competitive Edge
The LMU-700 from CalAmp is a complete vehicle tracking and communications device that features a small size, superior GPS performance and improved power management. The LMU-700 is designed to dramatically reduce cost, power and size while maintaining excellent field reliability.
Superior internal antennas for both cellular and GPS eliminate the need for wired antennas and make the LMU-700 mountable virtually anywhere in the vehicle for easy, inexpensive installations. The LMU-700 delivers a new level in standby current consumption. The device's intelligent power management algorithms result in a deep sleep mode current of less than 1mA.
Over-the-Air Serviceability
The LMU-700 also incorporates CalAmp's industry leading over-the-air device management and maintenance software, PULS (Programming, Update and Logistics System). Configuration parameters, PEG' scripts, and firmware can all be updated over the air. PULSTM offers out-of-the-box, hands-free configuration and automatic post-installation upgrades. You can also monitor unit health status across your customers' fleets to quickly identify issues before they become expensive problems .