CAR TRACKING OBD  GPS UNIT INSTALLS IN SECONDS WITH NO WIRES



INCLUDES 1-YEARS OF SERVICE
NO MONTHLY FEES – NO CONTRACTS
CALL US: 800-578-1809
SUGGESTED RETAIL: $275
WE NEVER CHARGE MONTHLY FEES – 800-578-1809
This car tracking device offers easy installation and real time tracking.  In just seconds, install this tracking unit into the OBD port and start tracking. This quick connect car tracking GPS unit also includes a backup battery.  Perfect for theft recovery, track employees, monitor teen driver's, and Alzheimer Suffers.  For the price this is a great a plug and play device.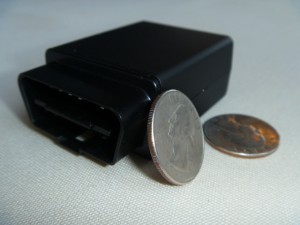 Installs in 15-Seconds to OBD
Notifies you when disconnected
Track from your PC and Smartphone
Custom History Reports, Geo-Fence, Speed Alerts
North & South America
Simple Plug and Play GPS Unit
This car tracking unit is ideal for:
Car monitor and theft prevention

Track Teen Drivers – Includes Speed Alerts

Monitor Fleet and Work Vehicles

Title Loan Companies, Short Term Auto Loans

Teen Drivers, Alzheimer Suffers, Baby Sisters, and much more..
To order please contact us direct at 800-578-1809. 
WATCH THIS GPS UNIT IN ACTION – VIDEO